Central Florida's Premier Inspection Company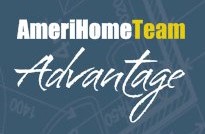 If you are in need of a more comprehensive home inspection in the Greater Central Florida market area, we can help.  Now servicing Orange, Seminole and the edges of surrounding counties in West Volusia, Brevard, Osceola, Polk and Lake Counties starting from $225.   We offer a team concept  with TWO inspectors on every job instead of one. This enables us to do a more comprehensive inspection and provide you with a written inspection report the same day. No need to track us down for a quote! All services and prices are shown on our website site. Just click "here"  and you can preview our services and inspection fees. If you are ready… you can also schedule your inspection in real time!  If you need assistance, please call, text or e-mail us your question or message.
Available "ADD-ON" inspections by AmeriHome Inspection Services include Full Crawl Space, Wind Mitigation, and Four Point Insurance inspections.
Mold Inspections by  AmeriHome Advisors, LLC with laboratory air & surface sample analysis  by EMSL Analytical, Inc.
WDO inspections available by M.I. pest control.   
All Inspections can be scheduled in Real -time directly from our website. No need to call for a quote. Lock-in your inspection fees,  inspection date and start time online now!  Simply click on the light blue box below to get started.  If you need assistance, please feel free to call or text us at  407-765-0276 or e-mail amerihomeinspections@gmail.com.