Click HERE for all Inspection fees and services based on the size of your home purchase. View available inspection dates and time slots. CONDO – Any size  $195 ,  Townhomes- any size for only $225.  Single Family homes starting at $250.

Pre-pay on-line or at time of the Inspection with your Visa or Master Card.  Personal Checks also accepted.  Need Insurance or Lender inspection reports added?  Add a Wind Mitigation, Four Point, WDO Inspection, Air Sampling or a limited MOLD inspection to your Full home inspection for a fraction of the normal costs!
Unlike other Home Inspection Companies…. YOU DON'T NEED TO TRACK US DOWN TO GET A QUOTE!
All prices are on display and shown on this site!
Click HERE or on the Green Box at the bottom of this page to preview all pricing and available options. Prices are based on the "LIVING AREA" square footage of your home. No additional charge for garages or pools. Once you select the inspections that you require, Your appointment will be locked into our calendar immediately. No credit card needed!  A confirmation will follow along with a friendly reminder the day before the inspection via e-mail.  Shortly after ordering your inspections on our website, you will receive our Scope Agreement which outlines all the items which will be inspected.Ordering a home inspection has never been easier.

Select AmeriHome Inspection Services Because We Use Infrared Camera Technology!  Your AmeriHome Inspection includes Infrared technology in every inspection at No Additional Charge!



By using our infrared camera along with, moisture, temperature and humidity meters, we can quickly identify problem areas in Plumbing, Electrical Panels, and potential water intrusion areas with no need for destructive or intrusive exploration. We explore all potential problem areas with the highest technology available along with our years of practical and logical experience to give you the Peace of Mind you deserve. Infrared technology can assist in locating Roof leaks, Water Intrusion, Missing insulation, Heat or Air-Conditioning deficiencies and major Electrical issues. Infrared photos included in your report only if deemed necessary and appropriate at the discretion of the Inspector.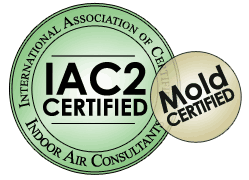 Ordering air samples during a Home inspection is now available and is important for several reasons.  Mold spores are not visible to the naked eye, however the types of mold present can often be determined through laboratory analysis of the air samples.  Having samples analyzed can also help provide evidence of the scope and severity of any mold problem, as well as aid in assessing human exposure to mold spores.
Air Samples are generally recommended if visual, non-invasive examination reveals apparent mold growth or conditions that could lead to growth, such as moisture intrusion or water damage.  Musty odors can also be a sign of mold growth.  If no sign of mold or potential for mold is apparent, Home buyers may still want to order one or two indoor air samples in the most lived-in room of the house and at the HVAC unit or Air ducts as a safety precaution or just Peace of Mind. Just $150 for a Limited Mold Inspection with two air samples. See more information about this offer and on ordering additional Air samples for just $75 each from our MENU tab above.
No need to call for a quote!  See available dates and time slots along with Inspection fees. Select from a variety of Inspection choices. Add a Wind Mitigation, Four Point, WDO inspection or Limited Mold Inspection with Air samples,  to your Full home inspection for a fraction of the normal costs!
All prices shown. No need to call for a quote. Your appointment is locked into our calendar immediately. Simply click on the below Green logo to preview and schedule. If you are prepaying for your inspection by credit card, click on the Visa/Master Card logo which will redirect you to our Credit Card processing page.