---
WHAT'S INCLUDED IN A PRE-CLOSING OR AN 11TH MONTH INSPECTION? The list contains hundreds of items including cosmetic concerns, safety hazards, items never completed to satisfactory, or items that are not performing or operating as a new item of less than 12 months of age.  If you are purchasing a new construction home and would like a third party inspection prior to closing, this inspection is for you!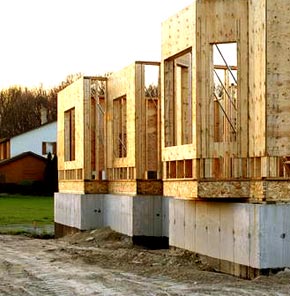 If you are having a New Home built and are wanting to have it inspected by a third party before closing, we offer a Pre-Closing inspection within two weeks of closing at a reasonable fixed fee of just $295 for homes under 2000 sq. ft of living area or just $350 for homes over 2000 sq. ft.
The purpose of the New Construction- Pre-Closing inspection is to provide a thorough inspection of a new home that has never been occupied and to provide a detailed report that can be submitted to the homebuilder for correctons.
We will observe, evaluate and report on the below items based on primarily a visual inspection, except for physically testing of receptacles, windows and doors, ceiling or light fixtures, and the operation of faucets, and flushing toilets.
The HVAC system and the electrical system will be inspected and tested as well as the irrigation system (when present & connected)
Under the sink plumbing inspection is very important and often over looked. The testing for moisture or water Intrusion by a moisture meter or Infrared camera may be used to confirm or disclaim a visual observation.
Our list shall include
Cosmetic concerns
Damaged Items
Poor Workmanship
Safety hazards
Missing Items
Installations never completed to satisfactory
Items that are not performing or operating as a new item of less than 12 months of age.
The owners personal list may also be included in the report .
The inspection shall include the below items:
• Heating & Central Air
Conditioning Systems
• Plumbing Connections
& Fittings
• Electrical Outlets,
Wiring & Panels
• Lighting
• Attic
• Insulation
• Floors
• Windows & Doors
• Drywall, Walls & Ceilings
• Fireplace & Chimneys
• Roofing
• Gutters & Downspouts
• Foundation
• Drainage
• Decks & Wood Structures
• Appliances
By providing our discoveries to the builder, your chances of a more completed home and smoother closing will greatly increased.
We recommend that you hire a professional home inspector to provide a "Request list" with photos of items in question.
Most production home builder have special insurance requirements which in most cases we can satisfy.
Prior Builder's approval is required in most cases. 
Smaller customer builders normally do not have the same insurance requirements and welcome our input.
Schedule your inspection directly home this website. You select the date and time so please be sure to communicate with your onsite salesperson to arrange an inspection time, prior to scheduling.