---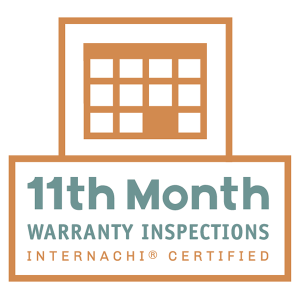 If you have purchased a newly constructed home this past year, it may be time for your Builder's warranty to expire. By providing your own list to the builder of items that you and your home inspector have discovered, you have done your due diligence. Your builder may or may not notify you that your warranty time period is coming to an end. We recommend that you hire a professional home inspector to provide a "Request list" with photos of items in question.
This may be your last opportunity to call on your builder to take care of questionable items while they may still be under warranty.
Sometimes, hidden defects can cause substantial issues for a home. Examples are many, but may include drainage issues, structural problems, poor installation or the lack of proper sealant that can lead to significant dry-rot issues.  Lack of ceiling insulation or moisture intrusions which can lead to poor air quality and mold issues. The list goes on.
While the Building company may have an excellent reputation for quality, unfortunately, it's the quality of subcontractors of the various trades that can vary greatly.
Documenting your request list with an 11th Month Builder's Warranty Inspection report provides you with an official document.
Once you receive your report, in most cases you can forward  it as a PDF to the builder or print it out and send  it by certified mail directly to the warranty department. We recommend that you mail the document and have it "signed for" upon receipt or use our "Request List" feature that can be sent directly to the homebuilder.
Our 11th Month Builder's Home Warranty Inspection is a great way that you can safeguard your investment and have the peace of mind that you deserve. Let us help you protect your investment by ordering a warranty inspection. While this type of inspection is commonly referred to as an 11th month inspection, we recommend that it be completed anytime after the 9th or 10th month of ownership, so as to give your builder enough time to correct your issues.
In most cases, the cost of this inspection is significantly less than a typical home inspection based on the size of the home. It is less expensive since it does not include Material Data or historical data that you don't need since it is a new home.   Photos are provided only for defected items or as deemed appropriate and will include your personal list of items or issues that you have discovered while living in the home during your first year.
The inspection fee is a flat fee and not based on the size of the home however will vary based on location and driving distance from our primary office in Oviedo, Florida. 
Example: Seminole and East Orange County  communities – Flat fee of $295 Includes Lake Mary,  Longwood, Sanford – Communities east & west of I-4 and south on SR417 to Narcoossee Rd / Lake Nova area.
Introductory Offer: This new and exciting program is being offered as an Introductory offer of just $250.   (Military discount not available on this promotion)
Most West Orange County Communities  & West Volusia County- City of Deltona, DeBary, Deland- Flat fee of $350
Introductory Offer: This new and exciting program is being offered as an Introductory offer of just $295.   (Military discount not available on this promotion)
11th Month Warranty Inspections are offered 7 days a week based on availability.   Not currently available in Clermont, Apopka, Mt. Dora, Kissimmee, or St Cloud areas
GRACE PERIOD: If after you receive and submitted your report to your builder, you discover new items in your home that developed or that you discovered prior to the expiration of your warranty period, you will be able to send us a photo and description of the new discovery and we  will add the new discovery to your report at "No Additional Fee" and re-issue you an  updated report.
Please keep in mind that wear and tear and normal deterioration items are not normally covered by your builders warranty. Many issues in a home are considered regular maintenance items which are the responsibility of the homeowner. We recommend that you read your warranty and become re-familiar with what is and what is not covered.
Looking for MORE PROTECTION?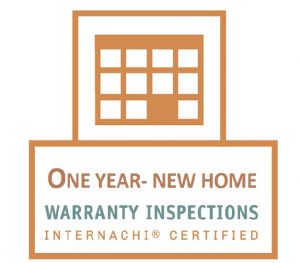 We now offer a ONE YEAR Builder Warranty Inspection Program which includes two physical inspections throughout the year with free updates throughout the year! (Best Value!) The first inspection is made during the first 30 days up to the first 60 days, then again in the 10th or 11th month.  During the rest of the year, you will be able to send us photos and details of suspected issues that you discovered and your inspection report will be updated and re-sent to you to forward to your homebuilder. No additional charge for the updates.
It's a great why to keep your homebuilder updated and a legal defense for you to ensure that the work gets done. Documented evidence from a third party source is your best defense. Sign up now while we are offering this program at a discounted introductory price.