---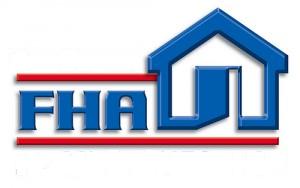 FHA203k Process & Consultant Fee Schedule
Renovation consultants (often referred to as FHA Consultants) are highly skilled and qualified professionals who assist with the flow of a residential rehab project in addition to providing an initial feasibility study and Minimum Property Standard evaluation of the property. HUD sets the fee schedule for all 203k projects which are broken down below. Roughly 50% of fees are paid out of pocket by the borrower and the remainder is paid from an escrow account
FEES: The total amount of all fees will vary based on the condition of the property, the total  cost of repairs and length of time it takes to complete the project. The minimum project starts at $1000 to $ 1250 with major renovation projects averaging $2200 to $2500.  The good news is that it is not all paid upfront. The initial phase is to determine if the project is feasible and meets FHA minimum standards. This fee is set at $400 as described below.  If the project is determined to be non-feasible for the FHA 203k program, other finance programs normally will be available that will recognize the inspection reports. If it is deemed to be non-feasible, then no additional fees are due.
STEP 1- Call  us to discuss and schedule your project.  The 203(k) Roster Consultant fee schedule is shown below:

$400 Initial Fee due prior to or at time of initial evaluation inspection, plus any ancillary ordered inspections. 
$100 – Initial site visits (Non-Refundable)
$300 – Feasibility Study & MPS Evaluation ( Credit )*
STEP 2- FINAL WRITE-UP – 203(k) Consultant Fee Schedule for preparing the Work Write-up are set by HUD as listed below: ( Credit of $300 is applied toward the below fees)*
$400 when the contractor's Bid total project cost is less than $7,500
$500 Between $7,501 and $15,000
$600 Between $15,001 and $30,000
$700 Between $30,001 and $50,000
$800 Between $50,001 and $75,000
$900 Between $75,001 and $100,000
$1,000 Above $100,000
*Non-Refundable unless the project is deemed feasible and moved to the FINAL Work Writeup.  The MPS Evaluation fee of $300 will then be credited against the above FINAL WRITE-UP fee
Example: For a projected total bid at between $30,000 and $50,000, the FINAL WRITE UP fee is set by HUD at $700. After a credit of <$300> is applied, the remaining amount due the Consultant would be $400.  ($700 – $300 =$400)
The balance of $400 is due prior to delivery of the FINAL WORK WRITE-UP paid by the borrower (Out-of- Pocket)
The 203(k) Roster Consultant may charge a fee for additional services listed below:
Mileages- (Federal rate) and tolls
$25 for each additional Dwelling Unit, not to exceed $75 ***
$350 per draw inspection (Maximum of Five)**  (Amerihome Advisors, LLC fee is only $250 per draw Inspection) 
$100 For Preparing a Change Order Request
$50 For each Re-Inspection requested
$175 – Add on a full home inspection by Amerihome Advisors, LLC at a reduced fee (any size home)
$100- Add on a WDO (termite Inspection at a reduced fee (any size home)
$150- Add on a limited mold inspection with two air quality samples at a reduced fee (any size home)
An additional fee will be charged for each additional unit in the property under the same FHA case number. (i.e. duplexes, triplexes, etc.) ***
The 203(k) Roster Consultant may charge a DRAW Inspection fee up to $350 per inspection.  Amerihome Advisors, LLC has set this fee at $250 per inspection.
Inspection fees are Paid by the lender from Escrow.
** Smaller projects are projected at 2 to 3 draw inspections including the FINAL inspection.  Average projects – 3 to 4 inspections and larger projects at 5 inspections including the FINAL Inspection. The number of inspections are determined by the consultant together with input from the contractor based on the availability of labor and materials and time frame to complete the project.
OTHER INSPECTIONS & COSTS:
In some cases, additional inspections may be required by the LENDER.
FHA normally requires a Termite or WDO Inspection which is recommended to be purchased upfront, however can be purchased after the initial MPS inspection independently but must be completed prior to the Final Write Up.
 A termite Inspection can be ordered from any Termite/Pest control company of your choice or can be ordered upfront through AmeriHome Advisors, LLC via MI pest control for a reduced fee of $100.   
If the subject property is on a septic system, a septic inspection may be required by the Lender. Further research required. Amerihome Advisors, LLC does not perform septic inspections, so an independent inspection may be required prior to the final write up.
An FHA Consultant in many cases are NOT licensed Home Inspectors and therefor are mostly familiar with only FHA standard requirements.  AmeriHome Advisors, LLC is a licensed Home Inspection company in addition to being a certified FHA203k Consultant company.  If the condition of the property is questionable, a full home inspection may be required or desired, prior to moving forward with the FINAL WRITE UP. Amerihome Advisors, LLC offers a discounted price of $175 for a full home inspection on any size house, condo or townhome when combined with the Initial MPS & Feasibility inspection. Mold and Air Quality sampling may be desired with some properties.  See our complete line of available Add-On inspection services posted on this website.
ONCE IT IS DEEMED BY THE LENDER THAT THE PROJECT IS FEASIBLE AND CAN BE FUNDED, A CONTRACTOR  IS LOCATED AND THE FINAL WRITE UP IS COMPLETED, THEN SUBMITTED TO TO APPRAISER.
AFTER ALL APPROVALS, CLOSING OCCURS AND THE PROJECT IS SCHEDULED.   DURING THE TIME SPAN OF THE PROJECT, PERIODIC REQUIRED DRAW INSPECTIONS ARE PROVIDED FOR A  $250 FEE EACH WITH A MAXIMUM OF 5 INSPECTIONS DURING THE PROJECT AND INCLUDES THE FINAL INSPECTION.  A DRAW INSPECTION IS REQUIRED EVERY 30 DAYS AT A MINIMUM. THESE INSPECTIONS FEES ARE PAID  BY THE LENDER FROM THE ESCROW ACCOUNT AFTER EACH DRAW
If after reviewing the MPS Inspection Report and the feasibility study, and if the project is deemed to be Non- Feasible, then NO additional fees are due. If it is deemed to be feasible and you want to move forward, then the "Work Write Up fee" will be due and payable as shown below in the chart. While The initial Inspection Fees of $400 is non-refundable, Amerihome Advisors, LLC will credit you back a portion of your initial expense ($300)  toward the Final Write Up.
                      IMPROVEMENTS          Work Write Up                 MPS Credit      Balance Due

| | | | | |
| --- | --- | --- | --- | --- |
| $5000-$7500 | $400 |   | $-300 | $100 |
| $7501-$15,000 | $500 |   | $-300 | $200 |
| $15,001 – $30,000 | $600 |   | $-300 | $300 |
| $30.001 – $45,000 | $700 |   | $-300 | $400 |
| $45,001 – $60,000 | $800 |   | $-300 | $500 |
| $60,001 – $75,000 | $900 |   |   $-300 | $600 |
| $75,001 -$100,000 | $1000 |   | $-300 | $700 |
|   |   |   |   |   |
SUMMARY:

Step 1- Feasibility Study ($100) & Limited MPS Inspection ($300)= $ 400.00  (MINIMUM NEEDED TO GET STARTED)   Non -refundable, however $300  is credited against the Work Write up fee set by HUD.  See chart above.
Step-2 (Optional) Full Home Inspection added to the MPS inspection – $175 for a full inspection plus the required termite inspection can be added at $100 (Total) $275    ($400 Initial + $275 (add Full Inspection + Termite/WDO) for $675

Step-3 Work Write Up – Due after you decide to move forward and prior to ordering an Appraisal-
Example of Costs: The Average investment costs for a project between $30,001 and $45,000   with NO additional add-on inspections is $800 paid out of pocket and draw inspection fees of $250 per inspection. ($1250 or less) paid from Escrow account by the lender.    Additional Add-On inspections will increase this estimate. This does not include architectural exhibits, (if required) and other Loan , Origination Fees and closing costs.
What's FIRST?   After locating a property, the home buyer should order a marketability analysis prior to signing a purchase contract, however in today's market and rising prices, that is normally not possible. The next best solution is to  locate a property that has a seller that is willing to accept a contingency offer based on you obtaining an FHA203k loan. The following should be determined:
          1)  The extent of the rehabilitation work required;
          2)  Rough cost estimate of the work; and
          3)  The expected market value of the property after completion of
              the rehabilitation of the property.
The borrower does not want to spend money for appraisals and repair specifications (plans), then discover that the value of the property will be less than the purchase price (or existing indebtedness) plus the cost of improvements.
The Sales Contract:  A provision should be included in the sale contract that the buyer has applied for Section 203(k) financing and that the contract is contingent upon loan approval a buyer's acceptance of additional required improvements as determined by HUD or the lender.  More details are available from a lender that participates in the FHA203k program.  In some cases, the seller may require a Feasibility study be performed prior to accepting the contingency. (Similar to being per-approved)
s.