---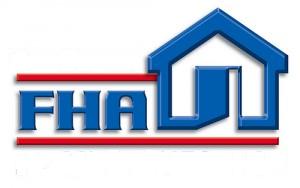 What is an FHA 203k Consultant?
An FHA 203k consultant assist buyers in the 203k process with a Feasibility study, Work Write Up and routine Inspections during a renovation Project!
When a home buyer wants to purchase a house that is in need of repair, many folks these days are turning to the FHA203k program as the means to allow them to secure one mortgage to finance both the acquisition and the rehabilitation of the property. The 203k mortgage amount is based on the projected value of the property after improvements are completed. In other words, the total improved house and not just the "As Is" condition.
The first step to obtaining a 203k loan is to have the property evaluated for by an FHA Consultant which has been approved by HUD. Your Consultant will perform an FHA Minimum Property Standard evaluation together with orchestrating a written feasibility study otherwise known as a Preliminary Work Write Up.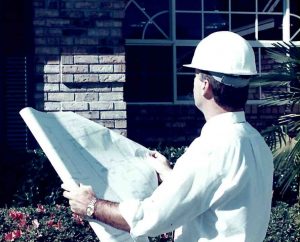 HUD's Minimum Property Standards
Don't let the name scare you! It sounds scary but is set in place for the health and welfare of the consumer. The improvements must comply with HUD's Minimum Property Standards (24 CFR 200.926d and/or HUD Handbook 4905.1) and all local codes and ordinances. In addition, the Consultant may make recommendations for improvements that may be required by Insurance companies to obtain insurance. Lastly, desired Improvements of the home buyer are added to the list.
FHA 203k Eligible Improvements are broken down into three Categories!
REQUIRED OR MANDATORY ITEMS – Recommended IMPROVEMENTS – DESIRED IMPROVEMENTS
Home buyers can use the 203k loan to finance such items as Roof replacement, HVAC and electrical improvements and other items that may be needed to bring the property up to FHA minimum standards. Items such as painting, room additions, a new kitchen and other items can be added after the home meets the minimum $5,000 minimum repairs provision. All health, safety and energy conservation items must be addressed prior to completing general home improvements.
Cost estimates must include labor and materials sufficient to complete the work by an approved contractor. Homebuyers may in some cases do their own work however they are not allowed to eliminate the cost estimate for labor, because if they cannot complete the work there must be sufficient money in the escrow account to get another contractor to finish the project.
How long does it take to process and close a 203k loan?
The total time to process and close a 203k loan is roughly the same time frame as a regular loan as long as you are working with a qualified Consultant that can take you through the process. Of course it will vary depending upon the time needed to process your credit. If you are trying to go it alone, it will take a much longer time from 6 to 8 weeks or longer. Depending on the type of loan, your lender may require you to work with a consultant and can supply you with a list of certified consultants in your area.
What properties are eligible for 203k?
·

It's not for every situation. To be FHA 203k eligible, the property must be a one- to four-family dwelling that has been

completed

for at least one year.

·

This is rare, but Homes that have been demolished, or will be razed as part of a rehabilitation program are eligible for a 203k provided some of the existing foundation system remains in place.

·

Not too common in Central Florida, but in addition to typical home rehabilitation projects, this program can be used to convert a one-family dwelling to a two-, three-, or four-family dwelling. An existing multi-unit dwelling could be decreased to a one- to four-family unit.

·

In re-development districts, we are seeing this program where an existing house located on another home site is moved onto the mortgaged property; however, release of loan proceeds for the existing structure on the non-mortgaged property is not allowed until the new foundation has been properly inspected and the dwelling has been properly placed and secured to the new foundation.

·

The FHA 203k mortgage may be originated on a "mixed use" residential property provided.

·

In addition, it may be used for individual units in condominium projects that have been approved by FHA, the Department of Veteran Affairs, or are acceptable to FNMA under the guidelines listed below.
We are often asked… Does A 203k Program require two Appraisals?
The lender may require an "As-Is" appraisal in addition to an opinion of the "After-Improved" value of the subject property. Contact an approved 203k lender for details.
Important Highlights used in the 203k Program
Rehabilitation Escrow Account. When the loan is closed, the proceeds designated for the rehabilitation or improvement, including the 203k contingency reserve, are to be placed in an interest bearing escrow account. The lender (or its agent) will release escrow funds upon completion of the proposed rehabilitation in accordance with the Work Write-Up.
Inspections and Inspection Fees. Performed by HUD-approved 203k consultants. Fees for a maximum of five draw inspections will be allowed for inclusion in the cost of rehabilitation. If all inspections are not required, remaining funds will be applied to the principal after the Final Release Notice is issued. Each fee can not exceed $350 and is determined by the Consultant based on the complexity of the project. Amerihome Advisors, LLC sets a flat rate fee of $250 per draw inspection.

Holdback. A ten (10) percent holdback is required on each release from the Rehabilitation Escrow Account. The total of all holdbacks may be released only after a final inspection.
Contingency Reserve. In most situations cost estimate must include a contingency reserve of a minimum of ten (10) percent of the cost of rehabilitation; however, the contingency reserve may not exceed twenty (20) percent where major remodeling is contemplated. If the utilities were not turned on for inspection, a minimum fifteen (15) percent is required. The 203k contingency reserve account can be used by the borrower to make additional improvements to the dwelling only after the lender determines: (1) It is unlikely that any deficiency that may affect the health and safety of the property will be discovered; and (2) the mortgage will not exceed the appraised value of the property less the statutory investment requirement.
Mortgage Payment Reserve. Funds not to exceed the amount of six (6) mortgage payments (including the mortgage insurance premium) can be included in the cost of rehabilitation to assist a mortgagor when the property is not habitable during rehabilitation (note: this does not apply to a FHA 203k Streamline because the home must be occupied within 30 days of closing).
Approval of Non-Profit Agencies. A non-profit agency, before it can be approved as an eligible mortgagor and obtain the same mortgage amount as available to owner-occupants on Section 203k mortgages, must demonstrate its experience as a housing provider to HUD and meet all other requirements described in HUD Handbook 4155.1 REV-4.
Cost of Rehabilitation. Expenses eligible to be included in the cost of rehabilitation are materials, labor, contingency reserve, overhead and construction profit, up to six (6) months of mortgage payments, plus expenses related to the rehabilitation such as permits, fees, inspection fees by a qualified home inspector, licenses and consultant and/or architectural/engineering fees. The cost of rehabilitation may also include the 203k supplemental origination fee and the discounts which the mortgagor will pay on that portion of the mortgage proceeds allocated to the rehabilitation.
What are some additional fees that are likely to be incurred with a 203k loan? Supplemental Origination Fee. With the addition of additional required services, an 203k mortgage involves insurance of advances. With advances the 203k lender may collect from the mortgagor a supplemental origination fee. The fee may vary between lenders however typically is calculated as one and one-half percent (1-1/2%) of the portion of the mortgage allocated to the rehabilitation such as a set fee of $350,(sample) whichever is greater. This supplemental origination fee is collected in addition to the normal one percent origination fee charged by most lenders (if an origination fee is charged by the lender).
Independent Consultant Fee. A borrower can have an independent consultant such as an architect and/or engineer to prepare the required architectural exhibits and if so, additional fees will be incurred.
FHA 203k Consultant. Prior to the appraisal, a HUD-203k consultant must visit the site to ensure compliance with program requirements and prepare a feasibility study. The utilities must be on for this site review to take place. The use of a consultant is required in most cases. The FHA 203k consultant must enter into a written agreement with the borrower that completely explains what services the consultant will perform for the borrower and the fee charged.
Title Update Fee. To protect the validity of the mortgage position from mechanic's liens on the property, reasonable fees charged by a title company may be included as an allowable cost of rehabilitation.
How to get started? Before you Purchase: If you have not yet made a purchase decision, or discover that the home that you are interested in purchasing has defects that must be corrected, your first step will be to contact an approved FHA 203k lender in your area. Depending on your needs, the lender may suggest a Streamline 203k program or a standard 203k program.
Standard 203k Program will require the assistance of an FHA certified 203k consultant to perform a flexibility study, to do a write up of the project, inspect stages of completion after closing of the loan. Give us a call today for more details and to find out how we can assist you with your FHA 203k needs. (See FHA203 fees tab for related costs of services)
The above information has been provided by in part from the HUD website. While the 203k program is available from a wide range of lenders. Not all lenders offer this program. A Google search is a good way to locate local lenders that offer the program.