---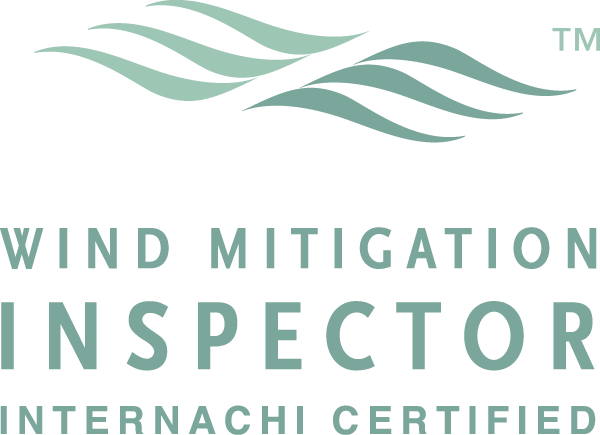 A "WIND MITIGATION"  Inspection will save you money!
With AmeriHome… A Wind Mitigation inspection can be ordered along with your full home inspection, which includes the official 1802 Document. We take the extra time to ensure that you get all the discounts that you deserve and include up to 24 labeled photos to back up our claim.  A typical document can take from one to two hours to complete and is e-mailed to you as a PDF to easily send or forward to your Insurance Agent.
A wind mitigation inspection document can be ordered for just $75 as an "Add-On" to your Full Home Inspection within our service area.

If you are ordering a  "Stand-A-Lone" Inspection & Document for renewal of  your insurance policy, the fee is $125 within our primary service areas. $150 in Coastal Volusia or North Brevard County.
STAND -ALONE Ancillary Inspections are available at 10 a.m. Monday thru Friday based on availability and takes roughly  1 hour or less.  

Wind Mitigation Inspections are often required by your insurance company if you are seeking discounts off of your homeowners premium. This is an excellent extra value when you select AmeriHome Advisors as your choice Home Inspection company.  Check with your insurance company to see if you can qualify for a premium discount with this important inspection or click here to determine your potential savings!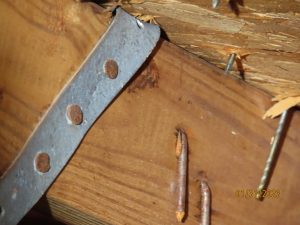 THIS REPORT MAY QUALIFY YOU FOR DISCOUNTS ON YOUR HOMEOWNERS INSURANCE POLICY!
CHECK WITH YOUR INSURANCE AGENT FOR DETAILS! So…what does it cover?   The following items are building features that reduce wind damage for which many insurance companies offer wind premium discounts. Check with your Insurance agent to see if your home qualifies.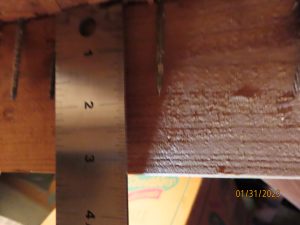 FEATURES THAT MAY QUALIFY FOR PREMIUM DISCOUNTS:
1. Roof coverings, such as shingles that meet or exceed the FBC Requirements.
2. Roof decks that have been installed with 8d nails or better with correct spacing.
3. Hurricane clips/straps that hold the roof structure to the walls.
4. Protection of Openings such as windows and glass doors with impact
resistant glazing or other protection systems.
5. Secondary Water Resistance that prevents the roof from leaking if the
roof covering is blown off in a windstorm.
6. Roof Design, Hip roofs seem to divert the stronger winds and therefore
sustain less damage.
7. Garage Doors require reinforcement . Shutters have little value when
the garage door is not protected.
What is a Wind Mitigation Inspection?
A wind mitigation inspection is an assessment of a property's construction to identify wind damage resistant features. This includes roofs which meet strong roof   deck attachment, roof to wall connections, hip roofs, braced gable ends, secondary water barriers, reinforced wall construction, and opening protection. Depending on home conditions, windstorm insurance rates can be reduced substantially with a Wind Mitigation Inspection.  A wind mitigation inspection verifies construction   methods /technologies that provide greater protection from wind borne hurricane  damage. According to Florida Statute 627.0629,  all insurance companies are required to offer Florida homeowners "discounts, credits, or other rate differentials…" for particular construction techniques that help to reduce wind damage caused by hurricanes, tropical storms and other windstorms related claims. Wind mitigation inspections can only be conducted by licensed Home Inspectors, or other qualified Inspectors, such as Building Contractors, Engineers, or Architects Certified by the State of Florida. Wind Mitigation discounts are applied towards the windstorm portion of your total insurance premium. Depending on where you are located in Florida, the windstorm portion is approximately between 15% and 70% of the total premium. Greater discounts are available in High Velocity Wind Areas. Premium discounts are not calculated by the inspector or the inspection company, but by the insurance company and underwriters based on the results of your inspection report.
How do I request a wind mitigation inspection?
The easiest way to request an inspection is to schedule your inspection on this site   The homeowner must be present during this inspection.
How long will the inspection take?
The time the inspection takes depends on the difficulty of the inspection and the complexity of the home. Typically it takes our inspectors 30 to 45 minutes.
When will the report be available?
After the inspection, the data is checked for accuracy and the completed report is sent directly to the customer within 24 hours.(Usually the same Day)
What are we looking for when inspecting the Attic?
The inspector is looking to see what decking material the roof is attached to and how that decking is attached to the trusses or rafters. One of the primary objectives is to determine how the trusses or rafters are connected to the exterior walls of the home. If the home has any gable ends, are they braced? Is a secondary water barrier present and properly installed? Measurements and photos are taken to verify these items.
What are we looking for when inspecting the Exterior?
What type of wall construction and roof shape does the property have? The inspector will look at the doors and windows to determine if they are impact rated, or if protection devices such as shutters are present and impacted rated.  In addition, if your home is constructed of concrete block, then it is tested to determine if it is reinforced with steel.
What should I do to prepare for the inspection?
We will need access to the attic and all exterior sides of the home. Make sure there are no obstacles blocking the attic entrance. If you have pets please make sure they are secured. If you have documents on your roof, shutters, and garage doors, please have them ready for us to review.
AmeriHome Advisors.LLC does not guarantee that your insurance company will offer discounts with this attachment. Contact your Insurance agent for details!