---
We are

OPEN FOR BUSINESS!

 

Need an inspection? Relax . . .

We have you covered.  No need to track us down for a Quote! All  prices & services are shown on this site! Click below to view our services & prices.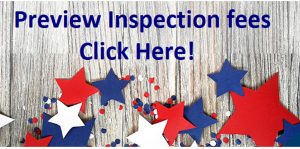 We offer total transparency.  If you are ready to schedule, view our services and fees below then continue by selecting the date and start time for your inspection and provide the location. It's that simple. You will receive an instant confirmation which will be locked into our calendar.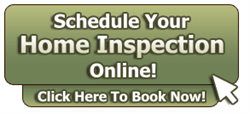 All Inspections can be scheduled in Real -time directly from this website. Lock-in your inspection fees, inspection date and start time online now!  Simply click on the Green box to get started. All types of Inspection services are listed along with prices. No need to call for a quote!  If you need assistance, please call Phil Gribbons direct at 407-765-0276,  or Andrew Gribbons at 321-217-4425  We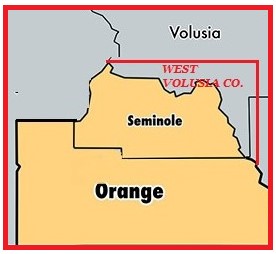 offer a wide variety of full Home inspection services to meet all of your inspection needs in Orange, Seminole, & West Volusia county in Central Florida. If you are located slightly over the county lines in Polk, Lake, Osceola, (North St. Cloud) we have your covered. Go ahead and schedule your inspection and we will confirm. If your location is questionable, just give us a call or e-mail us for a confirmation.

We inspect CONDO & TOWNHOMES !

We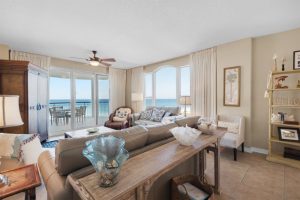 offer a top notch "interior only" Condo inspection at a reasonable price of only $250 for any size unit. This includes a limited amount of exterior features such as the air condenser unit and electrical meter and panel when accessible. Click on link for more details.  LEARN MORE
We offer top notch Interior & Exterior Townhome inspections at a reasonable price of only $275 for any size unit.  LEARN MORE

SINGLE FAMILY HOME INSPECTION-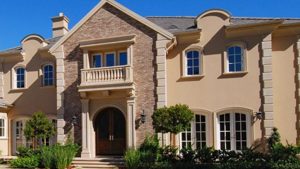 In addition to inspecting Condo and Townhomes, we inspect Single -family homes of all sizes from Starter  & Investment homes to Million Dollar Estate Homes. Click on "What's Included" from the above MENU for details!

If you have purchased a newly constructed home this past year, it may be time for your Builder's warranty to expire. By providing your own list to the builder of items that you and your home inspector have discovered, you have done your due diligence. Your builder may or may not notify you that your warranty time period is coming to an end. We recommend that you hire a professional home inspector to provide a "Request list" with photos of items in question. LEARN MORE
ADD-ON INSPECTIONS – For your convenience, we offer a One-Stop experience offering the most common   "Add-On" inspections that are often requested by your Lender or Homeowners Insurance company including Wind Mitigation, Four Point, Air Quality sampling, Mold Inspection and more. We recommend that you check first with your Lender and Insurance company prior to ordering "Add-On" inspections. Detail information of these services are shown below.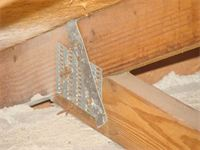 WIND MITIGATION  State approved documentation for available discounts off of your homeowners insurance premium.  LEARN MORE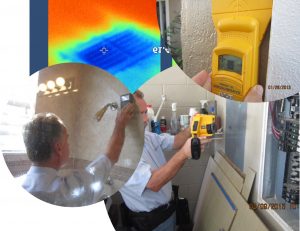 FOUR POINT –  Insurance summary report with the necessary photos required on a home that was build before 1990 or a home over 30 years of age.  You can now select which Four Point form your report can be on. Select from InterNachi, Citizens or State Farm!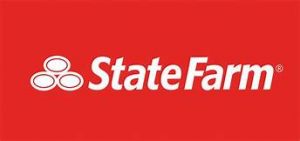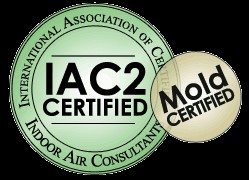 AIR QUALITY  – Air sampling with laboratory analysis  by EMSL Analytical, Inc     LEARN MORE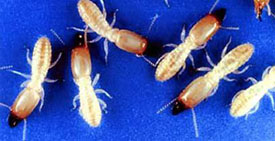 WDO inspections by MI pest control are available to be scheduled the same day of your Home inspection.
CRAWL SPACE INSPECTION –  If you are purchasing a home with a crawl space foundation,  a limited inspection is included from the access opening at no additional charge. Want more assurance?  Order a Limited Crawl Space Inspection with full body access when scheduling your home inspection.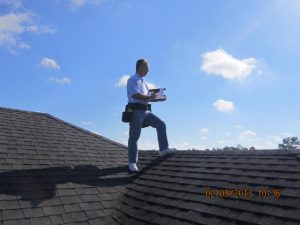 ROOF-  Yes… We inspect roofs! We evaluate the roof from several means including walking on the shingles when it is determined to be safe and meaningful. Often other means are better alternative including drones or extended pole camera with zoom lenses.
WE ARE PROUD TO BE … 

As a special Thank You for your service, we are offering a 10% Veteran discount off all Inspection services for Active Duty Military & Military Veterans. See below for an example of our current VA discounted inspection fees…
Veterans! Save money with our 10% discount program for Active Duty and Military Veterans!
Condo Interior only – Any Size Unit $250.00 – VA Discount price: $225
Town Home Inspection – Any Size $275.00 – VA Discount price: $247.50

EXAMPLE OF SINGLE FAMILY DETACHED HOMES SHOWN BELOW:
Home Inspection – Up to 2000 sq. ft. $295.00 – VA Discount price: $265.50
Home Inspection – 2001 to 2500 sq. ft. $325.00 – VA Discount price: $292.50
Wind Mitigation Add-On Inspection– $95 – VA Discount price: $85
Four Point-Add-On Inspection- $95 – VA Discount price: $85
All Other Prices shown on our website!
VA Discount not available on New Home- One Year Warranty Inspection Program, Pre-closing Inspection or "11th Month Warranty Inspection"

When scheduling on-line from this website, simply check the Veteran Discount box to receive your instant discount and Thank you for your trust and confidence in us and for your service!
If you are ready to schedule and receive your home inspection discount, simply click HERE!