---
Residential & Commercial Property Inspections
---
Residential Inspections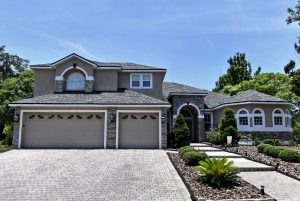 SCHEDULE NOW! If you are ready to schedule an inspection, simply click on the below "Schedule Now" button. Next . . . From the calendar, select from available inspection dates shown in blue. Then select either a 10:00 a.m. morning inspection or the 2 p.m. afternoon inspection. click continue . . . then select the inspection services that are needed. All prices are shown! Click on the MENU Residential title for more information about Single Family, Multi-family and Ancillary inspection options such as Wind Mitigation, Four Point, Air Quality and WDO services that can be scheduled at the same time, all on the same day! Click on the below Red box to preview services, fees and to schedule your inspections.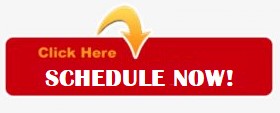 If you need the inspection to start earlier or later then the standard time slots, (10 a.m. or 2 p.m.) simply include a note or send us a text or e-mail us with your request and we will try our best to accommodate your request.If you would just like to talk to a real person, we welcome your call. We are not always available to take your call so please text or e-mail us if you are unable to reach us!
Commercial Property Inspections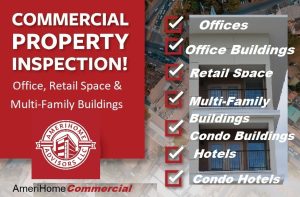 Are you thinking about purchasing or leasing Commercial Office Space, Office Building, Retail Space or a Multi-Family Building? Don't go at it alone! A third party inspection with historical data & maintenance records could save you a bundle! We offer an affordable "Level One Inspection" that should satisfy your due-diligence and your budget. To get an inspection quote, simply e-mail us and provide the property address and the type of inspections that you are looking for. We will send you a detailed quote within 24 hours of receipt. Click on the above Commercial Menu tab for all Commercial Inspection Services.