---

Thank you for visiting our website!  All inspection services and prices are shown on this site. If you need assistance, please call, text or e-mail us. At times, we may not be available to take your call. If you are unable to reach us,  simply have us call you by clicking on the below icon. We will always call you back the same day from when your message is received. 
Due to the large amount of spam calls that we receive , we prefer a simple text, e-mail or have us call by clicking on the above Phone icon.
If you need assistance, text your message direct to Andrew Gribbons at 321-217-4425 or Phil Gribbons at 407-765-0276 or e-mail us at AmeriHomeInspections@gmail.com  

Click on the above box to preview our services , inspection fees and to schedule your Inspections!
---
Our Primary Service Area – Seminole County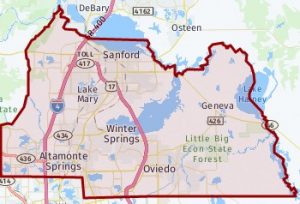 ---
---
Our Full Service Area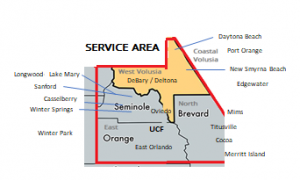 We offer a wide variety of full Home inspection services to meet all of your inspection needs in East Orange, Seminole, West Volusia, Coastal Volusia and Northern Brevard county in Central Florida. 
West Volusia includes Daytona, DeBary, Deland, & Orange City
Coastal Volusia includes Daytona Beach, Port Orange, New Smyrna Beach & Edgewater
North Brevard includes Mims, Titusville, Cocoa Beach, Merritt Island
Seminole County includes Oviedo, Winter Springs, Casselberry, Longwood , Lake Mary & Sanford
East Orange County includes East Orlando, Winter Park, Maitland, Conway, Avalon Park, Waterford Lakes Area, Narcoossee Rd,  Lake Nona area & Wedgefield
---
WE NO LONGER OFFER  HOME INSPECTION SERVICES in West Orange, Lake, Osceola or Polk County FL.  We recommend contacting another InterNACHI certified inspection company in your zip code of interest at www. NACHI.org for a list.
---
---
We inspect CONDO & TOWNHOMES !
We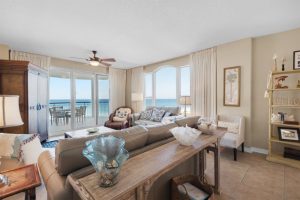 offer a top notch "interior only" Condo inspection at a reasonable price of only $250 for units up to 1500 sq. ft. or $295 for any size unit over 1500 sq. ft.  This includes a limited amount of exterior features such as the air condenser unit and electrical meter and panel when accessible. Click on link for more details.  LEARN MORE
We offer top notch Interior & Exterior Townhome inspections at a reasonable price of only $295 up to 1500 sq, ft.  or $325 for units over 1500 sq. ft.   LEARN MORE
---
We inspect SINGLE FAMILY HOMES !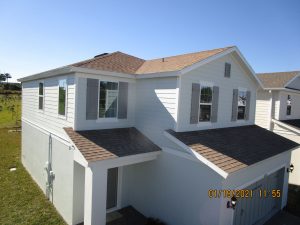 In addition to inspecting Condo and Townhomes, we inspect Single -family homes of all sizes from Manufactured  & Starter homes to Estate Homes within our service area. Single Family Homes up to 2500 sq. ft start at on $325 including trip charge!
---
We offer Pre-Closing Inspections for NEW HOMES !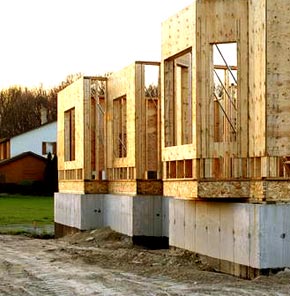 If you are having a New Home built and are wanting to have it inspected by a third party before closing,  we offer a Pre-Closing inspection within two weeks of closing at a reasonable fixed fee of just $325 for homes under 2000 sq. ft. of living area and $375 for homes over 2000 sq. ft.  By providing our list to the builder of items not completed, your chances of a more completed home at closing will greatly increase. We recommend that you hire a professional home inspector to provide a "Request list" with photos of items in question. Builder's approval required.  LEARN MORE
---
We offer Warranty Inspections for NEW HOMES !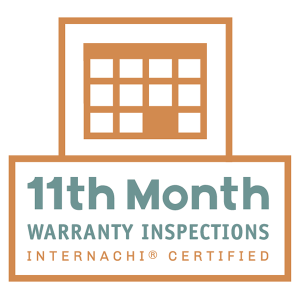 If you have purchased a newly constructed home this past year, it may be time for your Builder's warranty to expire. By providing your own list to the builder of items that you and your home inspector have discovered, you have done your due diligence. We recommend that you hire a professional home inspector to provide a "Request list" with photos of items in question.
---
ADD-ON INSPECTIONS – For your convenience, we offer a One-Stop experience offering the most common   "Add-On" inspections that are often requested by your Lender or Homeowners Insurance company including Wind Mitigation, Four Point, Air Quality sampling, Mold Inspection and more. We recommend that you check first with your Lender and Insurance company prior to ordering "Add-On" inspections. Detail information of these services are shown below.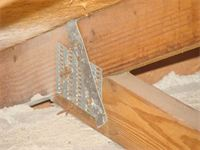 WIND MITIGATION  State approved documentation for available discounts off of your homeowners insurance premium.  LEARN MORE
---
FOUR POINT –  An Insurance summary report with the necessary photos is often required on a home that was build before 1991. You can now select which Four Point form your report can be on. Select from InterNachi, Citizens or State Farm!    LEARN MORE
---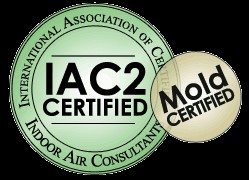 AIR QUALITY  – Air sampling with laboratory analysis  by EMSL Analytical, Inc     LEARN MORE
---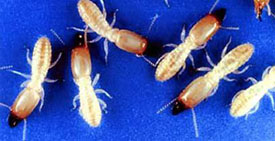 WDO inspections by MI pest control are available to be scheduled the same day of your Home inspection.
---
CRAWL SPACE INSPECTION –  If you are purchasing a home with a crawl space foundation,  a limited inspection is included from the access opening at no additional charge. Want more assurance?  Order a Limited Crawl Space Inspection with full body access when scheduling your home inspection.
---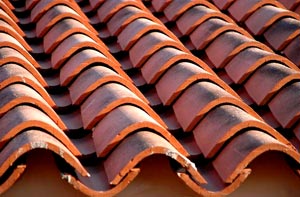 ROOF-  Yes… We inspect roofs! We evaluate the roof from several means including walking on the shingles when it is determined to be safe and meaningful. Often other means are better alternative including drones or extended pole camera with zoom lenses.
---
Negotiate
the best deal
Stack the odds on your side during seller negotiations with ZIP Code specific repair estimates based on your home inspection from

AmeriHome Advisors, LLC  prepared by industry experts. 
Order now and receive yours within 24 hours.

Need a Stand-A-Lone "Wind Mitigation" or "Four Point" Inspection for insurance purposes in Seminole or East Orange County?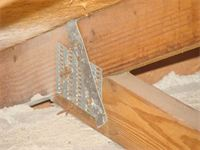 Save hundreds of dollars off of your Homeowners Insurance premium with a Wind Mitigation Inspection which includes the required 1802 state form together with 24 color photos to support our discoveries. Priced at $125 including trip charge in  Seminole County and select areas in East Orange County that are located within 30 minuets of our office.  Stand-A-Lone inspections are not available in Volusia or Brevard county at this tome. Click on the  "LEARN MORE" Icon below to see if your location is within our service area.

---
WHAT IS A FOUR POINT INSPECTION? A Four Point Inspection is often required when obtaining a new homeowners insurance policy or renewing an existing policy. This 4-point insurance inspection includes a limited scope evaluation of the four primary components of a residential structure which includes the
ROOF
HVAC SYSTEM
ELECTRICAL
PLUMBING SYSTEM
This inspection  is not a substitute for a full comprehensive Home Inspection.The focus of the inspection is to determine the approximate age, components, and general condition of these systems.  Note: this type of insurance inspection should not be confused with our "standard home inspection" which is more comprehensive in regards to both detail and scope which could identify other inadequacies of the home.  There are many insurance companies and inspection requirements can vary and change at any time.  You should consult with your insurance provider concerning any specific requirements prior to ordering a limited inspection.  Your report will be an easy to understand narrative report with photos for use by your insurance company and underwriters.
Your report can be provided on the New State Farm form, Citizens Form or the State approved InterNACHI form.  Four Point Inspections are reasonably price at just $175 including trip charge in East Seminole & East Orange County FL.   (Not available in West or South Orange County or surrounding counties)  However, a Four Point inspections can be ordered as an "add-on" to a full inspection for just $125 anywhere within our service area. 
Combo discounts apply if both a Wind Mitigation and a Four Point Inspection and reports are required.
WE ARE PROUD TO BE … 

As a special Thank You for your service, we are offering a 5% Veteran discount off all Inspection services for a Single Family Home for Active Duty Military & Military Veterans. See below for an example of our current VA discounted inspection fees…
Veterans! Save money with our 5% discount program on Single Family Home purchases and all add-on inspections for Active Duty and Military Veterans!
Discounts are not available on Stand-A-Lone Inspections due to our already discounted prices.
When scheduling on-line from this website, simply check the Veteran Discount box to receive your instant discount and Thank you for your trust and confidence in us and for your service!
If you are ready to schedule and receive your home inspection discount, simply click HERE!