---
Single Family & Multi-Family Home Inspections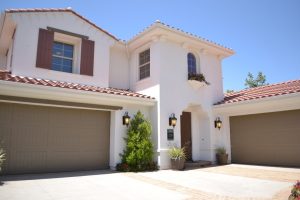 Single-Family, Condo & Townhome Inspections now offered in Orange, Seminole, West Volusia, Coastal Volusia,  North Brevard, East Lake & North Osceola County FL. 
Whether you are Buying or Selling, its a good idea to have a Full Home inspection performed. Click on the below Red boxes to discover more details about Inspection & Ancillary options! If you would just like to preview our inspection fees or If you are ready to schedule your inspection appointment, click on the below "Schedule Now" red box.





SCHEDULE NOW! If you are ready to schedule an inspection or just want to preview our services & pricing, simply click on the above red "Schedule Now" box. Next . . . click on the date box to open, then select from available inspection dates and time slots shown in blue.
Next . . . click on "Continue" to preview our services & prices. If you are ready to schedule, simply check your desired services from the list and then provide the property address. That's it! Its that easy! Inspection fees are shown and a summary of fees will appear at the end. Your inspection appointment is then locked into our calendar and you will receive a confirmation.
A typical Condo Inspection takes roughly one hour to complete. A Town Home inspection typically takes 1 to 1 1/2 hours to complete and a Single Family home under 3000 sq. ft inspection will take roughly 2 to 3 hours to complete, depending on the actual size and age of the structure. Any ancillary "Add-On" inspections increases the overall time needed to complete all inspections and homes over 3000 sq. ft increases the time by roughly one hour or less.
You are welcomed to attend the inspection or not attend the inspection according to your schedule. You are also welcomed to arrive on the front end of the inspection and depart as needed, or arrive toward the end of the inspection for a verbal summary. Written Inspection reports are delivered the same day (in the late evening) for morning inspections and the following day for afternoon inspections.
Inspections for Light Commercial & Multi-Family buildings with 5 or more units are available via a written quote. E-mail us and let us know what your specific inspection needs are and receive a written quote. For Single Family , Single Unit Condo and Single Unit townhome inspection, please use the above "Schedule Now" to review services and fees & to schedule online.