---
Are you selling your home?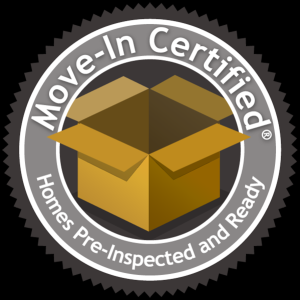 Let an InterNACHI® Certified Professional Inspector® inspect it before you even list it. A Move-In Certified® home has been pre-inspected, which means that the seller can confirm that there are no major systems in need of immediate repair or replacement, and no known safety hazards. A Move-In Certified® Seller's Inspection alerts you to any defects or problems with your home so that you can address them before prospective buyers discover them. You can then take the time you need to obtain reasonable repair estimates. Show prospective buyers that you are dealing in good faith. Avoid 11th-hour negotiations and delays, and justify your full asking price by having your home pre-inspected now.
What clients are saying…  this letter covers it well!   We received this from our buyer client however shows why a Seller should think about having a pre-listing inspection.

I used AmeriHome Advisors,LLC over a year ago for a home inspection on a home purchase. They did an excellent job. They scoured that house with amazing detail. They check everything! I couldn't believe how long they stayed and with how much detail and experience they brought to the table. I have experienced other inspections that seemed like a light walk through. I was very impressed because it was extremely hot the day of our inspection. I expected they would shorten the attic walk through, but they didn't. The guy was up there forever. The report was so detailed, thorough and documented that the seller couldn't even refute what was there. I was so thankful. They detected an anomaly in the AC unit that was small, but their instincts said it could be a problem. I followed that up an AC technician who told me that the AC was bad and would have died in months. He was correct, we ended up replacing that AC unit within 6 months, but we got compensation from the Seller because they found it in the inspection. Thank you so much. If you are buying a home, you need AmeriHome Advisors,LLC.  If you are selling you probably don't want to see AmeriHome Advisors,LLC to show up because if there is anything not right, they will find it!   N. W.                                        _______________________________
If you are a SELLER, consider ordering a MOVE-IN Certified Inspection to discover defects and potential issues that may arise, before the BUYER'S Inspector finds them.
NEW!  Only concerned about the Major Components of the home?   You may have heard about a 4 point Insurance inspection for the four primary components of the home being the …
ROOF, HEATING &  AIR CONDITIONING, ELECTRICAL AND PLUMBING SYSTEMS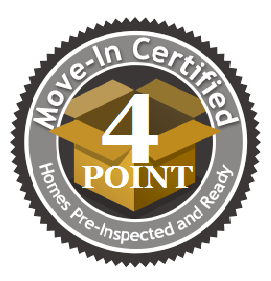 We now offer a similar, yet more comprehensive inspection of only these same four primary components of the home that may be a concern to buyers when selling your home. This limited inspection is offered at a fraction of the costs of a full inspection at only $250 for any size home. (less limited time $25 discount)