---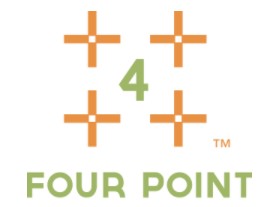 ADDED VALUE FROM AMERIHOME INSPECTION SERVICES

With AmeriHome… A FOUR POINT inspection is included within every full home inspection and included within your full report.

Unfortunately

, most insurance companies require a separate document with up to 24 labeled photos to verify our discoveries.To prepare an official FOUR POINT Document with the required photos takes a minimum of another hour of administrative time which we offer for $95 as an ADD-ON to your Full Home Inspection. If you are ordering a Four Point report together with a Wind Mitigation Report, the price is reduced to just $75 each or a total of $150 for both reports.


If you are ordering a FOUR POINT Stand-A-Lone Inspection and Document for Insurance purposes, we offer this service for $125 in East Orange and Seminole County Only. (Not available in West Orange or surrounding Counties)  Add a Wind Mitigation for just $70 for a total of just $195 as a combo.

VA discount does not apply to Stand-A-Lone Inspections.

THIS DOCUMENT MAY BE REQUIRED BY YOUR INSURANCE COMPANY ON HOMES OVER 30 YEARS OLD! We recommend that you check with your Insurance company first before ordering this document. Some Insurance companies such as STATE FARM require this document on their own form.

WHAT IS A FOUR POINT INSPECTION?A Four Point Inspection is often required when obtaining a new homeowners insurance policy or renewing an existing policy. This 4-point insurance inspection includes a limited scope evaluation of the four primary components of a residential structure which includes the

ROOF
HVAC SYSTEM
ELECTRICAL
PLUMBING SYSTEM

This inspection  is not a substitute for a full comprehensive Home Inspection.The focus of the inspection is to determine the approximate age, components, and general condition of these systems.  Note: this type of insurance inspection should not be confused with our "standard home inspection" which is more comprehensive in regards to both detail and scope which could identify other inadequacies of the home.  There are many insurance companies and inspection requirements can vary and change at any time.  You should consult with your insurance provider concerning any specific requirements prior to ordering a limited inspection.  Your report will be an easy to understand narrative report with photos for use by our insurance company.