---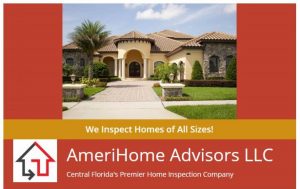 Single Family Home Inspections from $350 to $695  Includes Exterior & Interior – Roof, HVAC, Electrical & Plumbing
New Construction – 11th month &  Pre-closing inspection – same as above based on square footage. Builder approval required.
Condo Inspections are considered Interior Inspections with the exception of the Electrical meter and HVAC condenser unit when accessible from the ground level. Available in our primary service area only (Orange, Seminole & West Volusia County)   Priced from $275 to $295
Townhome inspections and 1/2 Duplex inspections from $295 to $325
Duplex building- Both sides – only $495!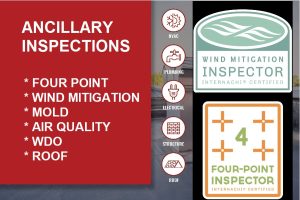 Ancillary Inspections are available as an add-on to a full inspection at a reduced price.                                                  
Wind Mitigation Documentation & form 1802 report only $75.  Four Point Insurance inspection with Citizens or State Farm report only $95!

WDO Inspections from $125

Stand – alone Wind Mitigation and Four Point Insurance Inspections are available at $125 for a Stand-Alone Wind Mitigation & $175 for a Citizens or State Farm Four Point Inspection within our primary service area of Orange, Seminole and West Volusia County/
WIND MITIGATION- $150 in Coastal Volusia & North Brevard County
FOUR POINT- $195 in Coastal Volusia & North Brevard County