---
FULL INTERIOR & EXTERIOR HOME INSPECTION

Roofing: We start at the top and work our way down. Each side of the roof is inspected individually as each could have defects unrelated to the other slopes. The roof is designed to protect all the components of the building. There are numerous roof styles and materials. Each style and material is inspected carefully for wear, leaks, defects and other deficiencies. Roof problems that go undetected can cause serious harm to other components of the building.    We carefully evaluate the condition of the material used and document any defects which need correction.  Roof are generally inspected from the roof edge and/or with a zoom camera unless physical walking the roof provides a better evaluation. Each roof is different and evaluated accordingly.                  
Structure: The long term durability of the home starts with the structure. The two main components of the structure are the foundation and the wall system. Each of these components is critical in providing the building with long lasting comfort and stability. Major defects in the structure can be extensive and very costly to repair.  
Exterior:
The interior components are protected by the exterior of the building. Exterior components of the building include; roof, siding, trim, doors, windows, garage, decks, patios, gutters & downspouts and the landscaping including the grounds. Each item is inspected for the condition and how it relates to the dwelling. Defects in exterior components such as windows, doors and siding can affect other component of the building.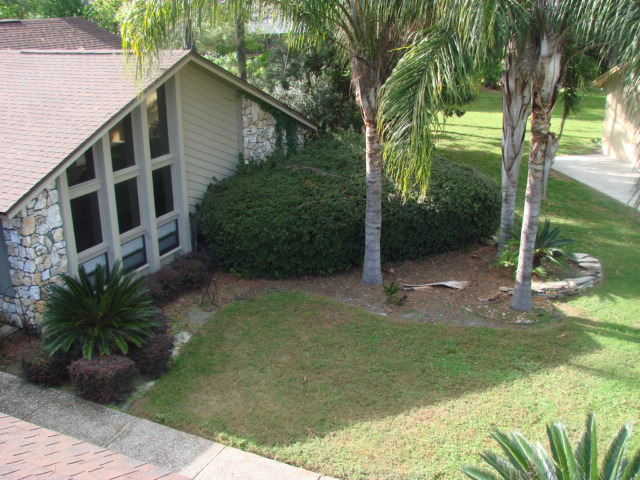 Landscape:
Inspection of the areas surrounding the home is very important. We inspect grading, drainage, patios, landscaping, retaining walls and any alterations which affect the proper drainage of the property. Patios and surrounding soil should be pitched away from the building to keep the foundation free of ponding water which will have an adverse effect on the structure of the building. Trees and vegetation need to be kept away from the building components to prevent wear, or damage to the foundation from root growth and possibly present a safety hazard.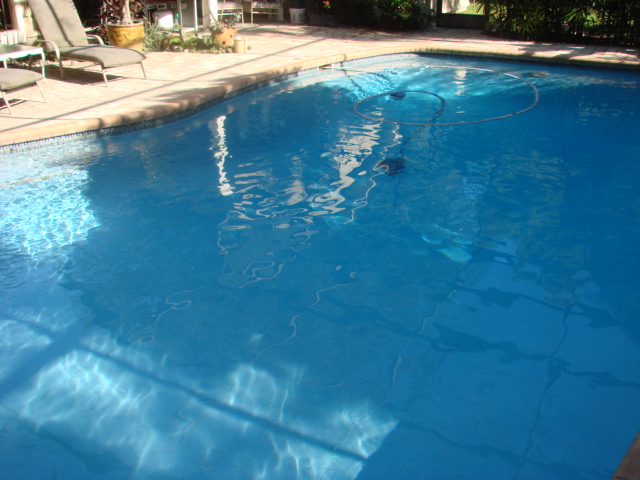 Pools: In Florida, we recommend that Swimming pools be inspected by a licensed pool contractor if mechanical malfunctions have occurred, are likely to occur or if leaks are suspected. Especially if a pool has aged and show signs of deterioration, and is apparent that it could be in need of repair. If a home includes a pool, we do a courtesy visual inspection at no additional charge and observe the pump system and pool surfaces for potential defects. This is not a structural certification or a"Leak"inspection which should only be done by a Pool company. If you have special concerns about possible leaks, we recommend that you contact a Leak detection company. Please see our Vendor Link page for more details and contact information.  
Attic:  We inspect attics very carefully for the quality of the construction, the insulation, water penetration, venting, rodent entry and exposed electrical wiring hazards. We inspect for hidden signs that indicate problems as well as a safety concern.    
 Mechanical Systems: HVAC & Electrical:  A comfortable and safe living environment is provided by the mechanical systems of the building. Each system has many components and there are many types of systems. We evaluate the condition of the type of system in the building and test for possible deficiencies that may require a licensed professional to repair or possibly replace defects we find.  We perform a temperature test on both the supply & return air vents and analyze the air quality and air distribution system.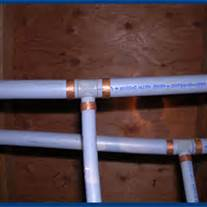 Plumbing:  A plumbing system consists of three systems. Water supply, drain waste and disposal, mechanical , fixtures and equipment. We inspect and operate all fixtures and run several gallons of water through the plumbing system, checking the overall condition of the system. Leaking pipes, dripping valves, clogged pipes, corrosion, reversed hot and cold water supplies. Limited hot water or inadequate water pressure are indications of a defective plumbing system.  Septic systems are not inspected other than visual observation and testing of the toilets. Septic systems in Florida should be tested on a scheduled basis through a septic company.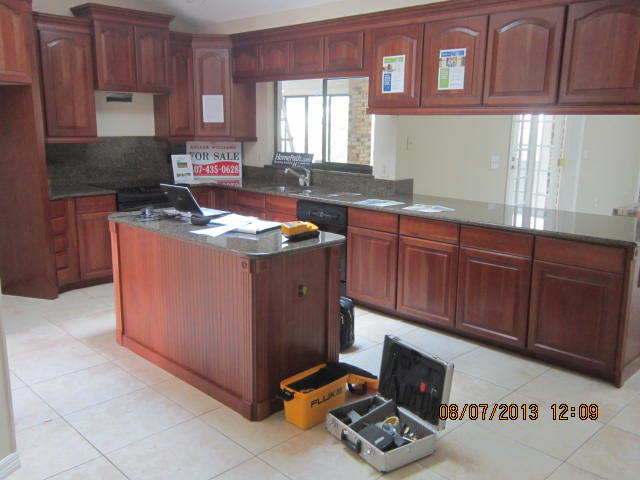 Kitchen: We inspect for water damage under the sink, in the cabinets, around the dishwasher, as well as electrical ground fault circuits and safety related items. We also test all included appliances.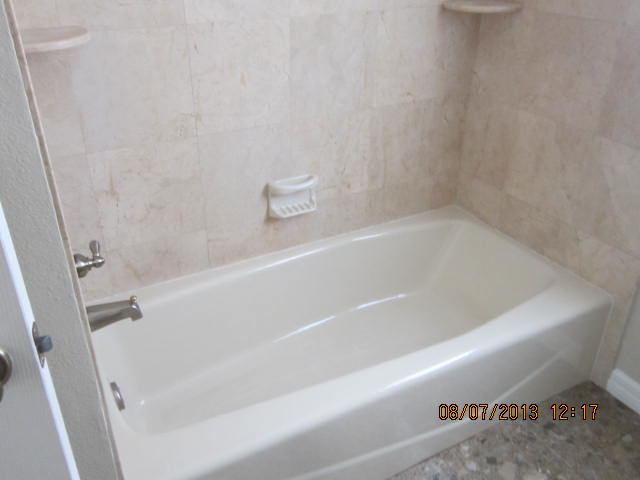 Bathrooms:  We inspect carefully all areas including the tub and shower areas and around the toilet in particular. These areas are more prone to hidden water damage. We will advise you to potential hidden defects which could cost you money to repair or replace.  
Bedrooms & Other adjoining rooms: The bedrooms and other adjoining rooms of the house are inspected for defects in structural electrical wiring, window operation, closets, flooring, entry doors, and smoke detectors.
SAMPLE- PRE-INSPECTION SCOPE & AGREEMENT
Below is a sample of our Pre-Inspection Agreement which you will be asked to sign electronically or at the time of the inspection. No inspection can be preformed unless, We (Us & You) are in agreement as to what is included in an Inspection and what may be limited or excluded from an inspection.Our goal is that you are totally satisfied, Not with the results of the reports, but the manner in which the inspections were done and the information that was provided to make you an informed Homebuyer. The below is a sample only as it is up dated annually and/or as suggested by industry standards.
All Inspections have some limitations.Please read below which includes the scope of the inspection(what's included), and what's not included.
Below the SCOPE,is our Inspection Agreement.
SAMPLE- PRE-INSPECTION SCOPE & AGREEMENT – The actual Scope / Pre-inspection agreement may be different then the sample as it is updated on a regular basis as rules and laws changes.
This Inspection Contract (AGREEMENT) is between AmeriHome Advisors, LLC dba AmeriHome Inspection Services known as "INSPECTOR" and the Party or Parties, hereafter known as "CLIENT". The Client or person signing for the Client represents to the Inspector that he or she is the only client or, if the Client is more than one person, he or she has full right, power and authority to bind all the Clients when signing this contract either electronically or otherwise, and indemnifies the Inspector against any claims of any Client that they are not bound by the signature below.
Under the Florida Home Inspector Law 2010 – 468.8321 Disclosures – prior to contracting for or commencing a home inspection, a home inspector shall make available to the consumer, a copy of his or her license to practice home inspection services in the state and a written disclosure that contains the scope and any exclusions of the home inspection. A photo of said license may be viewed on-line from the Inspector's website at www.amerihomeadvisors.com in the menu folder orhttps://amerihomeadvisors.com/about-us/ for a direct link.
This Scope & Inspection Agreement was delivered to the client at the e-mail address provided via electronic means prior to the inspection or at the time of inspection as a printed document.
The address of the property is: 14648 Main Street, Orlando, FL 32824
The date of the inspection is 3/8/2016 at 01:00 PM
The total Fee for the Full Home Inspection, including any ordered "Add-On" inspections shall be $370.00. (Typical $275 inspection plus a $95 Wind Mitigation)
THIS AGREEMENT is made for Inspection services for 1/7/2018 by and between Phil Gribbons (Hereinafter "INSPECTOR") and the undersigned (hereinafter "CLIENT"), collectively referred to herein as "the parties." Or "CLIENT". The Parties or CLIENT understands and Voluntarily Agrees as follows:

SCOPE
The Scope is a brief description of items that are inspected when present and assessable. The purpose of this Inspection is to observe, evaluate and report on the below items based on primarily a visual inspection, with the exception of physically testing of a representative number of receptacles, windows and doors, ceiling or light fixtures, Operation of faucets, flushing toilets, testing for moisture and the operation of HVAC systems, all of which are considered not technically exhaustive.
a. ROOF– Roof Design, Shingles or Roof Coverings, Vents, Skylights
b. ATTIC – Accessible attic areas, General structure, Air ducts, Insulation & Ventilation, visible plumbing or electrical wiring
EXTERIOR – Exterior Walls, Visible Foundation, Windows & Doors
d. GARAGE – Garage door(s), Flooring, Walls, Ceiling, Electrical outlets, Garage door openers
e. CONCRETE PADS -Driveways, Walks, Patios
f. ATTACHMENTS- Fascia, Soffits, Gutters and trim
g. LAND – General Grading, Drainage, vegetation
h. HVAC– Condenser(s) and Air Handler(s)
i. PLUMBING – Piping, Hot water tank, Water pressure, Fixtures (Wells & Septic systems * See below)
j. ELECTRICAL – Main Electrical Panel & Meter, Distribution Panels, Circuit breakers, Representative number of Outlets & Switches
k. INTERIOR– Interior Walls, Floors, Ceilings for defects & Water Intrusion, test a representative number of windows and openings.
l. KITCHEN – Cabinets, Counter tops, Plumbing, Electrical, Disposal and Appliances* Limited Inspection – See below
m. BATHS – Tub, Toilets, Showers, Vanities, Mirrors, Plumbing, Water Intrusions, fixtures
n. OTHER HEATING DEVICES*- Fireplaces & Wood burning Stoves -Limited Inspection -See below
o. SWIMMING POOL*- (If applicable) – Limited Inspection – See below
p. IRRIGATION/ SPRINKLER SYSTEM*- (If applicable) – Limited Inspection – See below
q. CRAWL SPACE* – (If applicable) – Limited Inspection- See belowEXCLUSIONS & LIMITED INSPECTIONS
*SWIMMING POOL: A limited swimming pool and pool pump inspection is provided as a courtesy, at no additional charge, to determine the general condition of the pool surface and that the pool pump and filtering system is functioning as intended. The inspection is not for structural certification or to determine pool leaks. Solar panels are visually inspected to determine that they are attached and secured to the roof, and for evidence of leakage. Electric or Electric Heat Pump Pool heaters are visually inspected for activation only. Solar systems, and Pool Heaters are checked for operation purposes only and not for heating effectiveness. Chlorinator systems are not tested. Child safety fencing or pool alarms are not tested. This inspection is not a code inspection., nor is it a certification of compliance with any applicable building or child safety codes. Pool pump filters are not inspected. Above ground pools are considered personal items and are not inspected.
* IRRIGATION SYSTEM: The irrigation timer will be tested for activation along with a sampling of Individual sprinkler heads and zones when the water is "ON" and operational and the control panel box is unlocked.
* APPLIANCES: If included with the purchase. Kitchen appliances such as the Range/ Oven, Range Hood, Microwave oven, Dishwasher and the Refrigerator are inspected for activation only. Heating devices are inspected briefly for warmth, but not for full heating capacity. The Refrigerator is inspected for general coolness and to ensure that it is operational at time of the inspection but not for full cooling capacity. The Ice maker is not tested unless the water supply is connected and turned on and ice is readily available to dispense. The INSPECTOR does not warrant or guarantee that any of the appliances are operational to their fullest potential nor express or imply that they will continue to operate past the day of the inspection. In the case whereby an Appliance is UN-PLUGGED upon arrival, said Appliances are NOT tested as the reason for the unit to be unplugged is unknown and could be potentially unsafe to operate or may damage the appliance. Washer & Dryer Appliances are inspected for activation only and no warranties or guarantees are either expressed or implied. Washer drain pipes are visually inspected however not physically tested for blockage.
* OTHER HEATING DEVICES: Fireplaces and wood burning Stoves are not tested, however visually inspected for obvious safety defects. The Chimney stack may be physically inspected for stability and obvious defects in the chimney enclosure, however the interior of the of flue is not inspected for defects or blockage and the cap is not removed. The INSPECTOR recommends that all chimneys be tested and cleaned by a fireplace/ chimney specialist prior to initial usage upon closing, or if this is a concern, then further inspections are recommended within the time limit or contingency period of the contract and prior to closing.
* BOAT HOUSE/DOCKS/SEAWALL: A visual Boat House, Dock and/or Seawall inspection is provided at no additional charge, when applicable, to determine the general condition. The inspection is not for structural certification and offers no warranties, either express or implied. The INSPECTOR is not responsible for wood decay or wood damage that is hidden and/or under water or has been under water.
* OUT BUILDINGS: Out Building, Permanent Storage building inspection is provided at no additional charge, when applicable, to determine the general condition. The inspection is not for structural certification and offers no warranties, either express or implied.
* WELLS: A limited inspection of well pumps and equipment is provided at no additional charge, when applicable, to determine the general condition of the system and if the system is operational as intended on the day of the inspection. Home Inspectors are not specialist, and cannot warrant or guarantee the longevity or functionality of systems that are under ground and that include multiple mechanical parts that are subject to maintenance due to breakage and/or malfunction. Wells require regular maintenance and inspections by a Well Specialist for optimum performance. The INSPECTOR recommends that all wells be inspected by a Well Specialist prior to closing and within the inspection contingency period of the Real estate Purchase Contract/ Agreement.

* SEPTIC & WELL SYSTEMS Client understands and agrees that the sanitation system may be either public sewer or a private septic system and the disclosure of such system is that of the seller per the Seller's Disclosure or listing agent per MLS data, or public records of the county which the property is located and not that of the Home Inspector/ Home Inspection company, nor the Selling agent. In the event that the property sanitation system includes a Septic tank or Drain field, it will be the responsibility of the Client or Homebuyer to have it inspected separately from the Home Inspection. A Septic system inspection is NOT INCLUDED with a General Home Inspection. Home Inspectors are not Plumbing or Septic specialist, and cannot warrant or guarantee the longevity or functionality of systems that are under ground and that are subject to maintenance due to blockage and/or malfunctions. Septic systems require routine maintenance and inspections by a qualified Septic specialist for optimum performance. The INSPECTOR recommends that septic tanks and drain fields be inspected by a Septic Company or Specialist prior to closing and within the inspection contingency period of the Real Estate Purchase Contract/ Agreement.

CRAWL SPACE- Most Homes in Central Florida are built on a "Concrete Foundation" which is how our inspections are priced. Some older homes in The downtown area and certain rural areas are elevated on a crawlspace foundation.These inspections take a great deal of additional time to inspect and therefore an additional charge is applied for a Full Crawl Space inspection.  Some homes are partially built on a Slab and partially built on a Crawl space,which we do not charge extra.This would be considered a limited inspection which has certain exclusions. Other times a home may not provide proper entry under the house and would be considered unsafe for the INSPECTOR. Many crawl space built homes can be properly inspected from the point of entries and ventilation openings. 
* CRAWL SPACE: A limited crawl space inspection is provided from the point of entry of the crawl space, at no additional charge to determine the general condition of supporting structures and any obvious defects in plumbing or electrical issues that are visible from the point of entry only. The INSPECTOR does not physically enter the crawl space. This inspection is not for structural certification.
An OPTIONAL full crawl space inspection may be ordered for an additional fee that includes physical entry by the INSPECTOR when reasonable access is available as defined below. A Full Crawl Space Inspection is NOT for structural certification which can only be obtained by a structural engineer.
REASONABLE ACCESS: Building codes require that crawl spaces be made accessible. The 2012 IRC describes the minimum crawl space accessibility requirements as follows:
R408.4 Access. Access shall be provided to all under-floor spaces. Access openings through the floor shall be a minimum of 18 inches by 24 inches (457 mm by 610 mm).
Openings through a perimeter wall shall be not less than 16 inches by 24 inches (407 mm by 610 mm). When any portion of the through-wall access is below grade, an areaway not less than 16 inches by 24 inches (407 mm by 610 mm) shall be provided. In the event the above requirements are not available, then only the above LIMITED inspection will be provided and the Client will not be charged for the FULL Crawl Space Inspection.
* PERSONAL ITEMS / PLAYHOUSE/ PLAY EQUIPMENT, MISC ITEMS: A Home Inspection is an INSPECTION of a residential unit and attachments however does not include personal items such as BBQ grills, picnic tables, outside refrigerators, Pool accessories, Fireplace accessories, Play houses or sheds or other items of a personal nature. Satellite dish and/or antennas are NOT inspected.
EXCLUSIONS- Any and all items not listed above are excluded from the Home Inspection unless otherwise ordered as an "ADD_ON" inspection as stated below.
EXCLUSIONS- ADD-ON Inspections are not included in this AGREEMENT unless otherwise ordered. Ordered Add-On inspections shall be noted on the company invoice which will be e-mailed to the client prior to the inspection or delivered to the CLIENT at time of the inspection.
INSPECTIONS THAT ARE NOT OFFERED:   WDO, RADON & SEPTIC & WELL SYSTEM inspections are not offered or available from AmeriHome Advisors, LLC however 3rd party inspections may be scheduled independently by the homebuyer at the same time as your scheduled home inspection when available.
Several vendors are located under "VENDORS" on our website MENU tab.
AVAILABLE ADD-ON INSPECTIONS: Full Crawl Space,  Wind Mitigation, Four Point, Limited Mold Screening service with Air and/or surface samplings. Add-On inspection reports are e-mailed to the client separately from the Home inspection report.
WIND MITIGATION Inspection. An optional Wind Mitigation Inspection and the 1802 report may be ordered along with the Full Home Inspection. If ordered, the Client understands and agrees that this additional inspection is limited to the inspection items defined in the 1802 report and is separate from the full home inspection report. The purpose of this inspection is to verify and document construction methods used to resist wind loads on the home in adverse conditions. It is not an assurance that this home will be protected or whether it can withstand specific types of adverse conditions. By having this limited inspection, it may be determined that the home may qualify for reduced insurance rates, however any reduction or discounts is at the sole discretion of the insurance company or underwriters and is not a guarantee by the Home Inspection company. Other deficiencies may exist in the home and is not intended to be discovered with the Wind Mitigation Inspection alone. This inspection is a visual inspection of those construction features that are visually available and is limited in nature. Any test areas and documentation photos taken is a representation only of expected features throughout the structure which may be concealed from view and offers no guarantees that the same documented feature represents every component located in the roof or attic. This report will be e-mailed to the client as a PDF within 24 to 48 hours of the inspection.
FOUR POINT INSURANCE Inspection – An Optional Insurance Inspection known as a FOUR POINT Inspection is a summary report including applicable data concerning the four primary components of the home; i.e. 1) the Roof 2) The HVAC system 3) The Electrical System 4) The Plumbing system and related plumbing fixtures. This report is often required by the Insurance company or underwriter, on older homes that are 30 years of age or older. Some insurance companies may require this report regardless of the age of the structure. It is recommended that you check with your insurance company or agent as to the necessity of this report prior to ordering.
If ordered along with the full home inspection, this report shall be available at a discount and delivered to the client via e-mail as a PDF within 24 to 48 hours of the home inspection.
LIMITED MOLD/ AIR OR SURFACE QUALITY SAMPLING – An Optional Limited assessment for Mold related issues may be ordered in defined areas which includes two air samples for laboratory analysis. Air samples are provided using IAC2 Standards of Practice. A separate report will be issued by the laboratory and not by the Inspector/ Inspection company. Additional air or surface samples may be ordered for a fee. Laboratory results are normally deliverable within 48 to 72 hours following the inspection and will be e-mailed to the client to the e-mail address provided.
FULL CRAWL SPACE INSPECTION – An Optional Full Crawl Space Inspection is an observation of the below listed items which are common concerns typically found below the finish floor of a wood frame residential structure.
The SCOPE for a Full Crawl Space Inspection includes the below observations:
· Pooling or standing water
· Visible damage to HVAC air ducts
· Leaky plumbing pipes, drains and moisture issues
· Voids in the seams between the foundation walls and the footings or Vertical Foundation cracks
· Rodent infestation
· Obvious Electrical issues
· Obvious Wood Deterioration
· Under Floor Insulation & Vapor barrier protection observation
This Inspection is Not for Structural Certification.
SAMPLE INSPECTION SCOPE AGREEMENT
The Parties understand and voluntarily agree as follows:
1. INSPECTOR agrees to perform a primarily visual inspection, but not technically exhaustive inspection of the home or building and to provide CLIENT with a written report identifying the defects that the INSPECTOR both observed and deemed material, within 24 to 48 hours of the inspection. "Add-On" Inspection reports will be available within 24 to 48 hours of the Inspection and sent to the CLIENT separately. The INSPECTOR may offer comments as a courtesy, but these comments will not comprise the bargained-for report. The report is secondary and only supplementary to the seller's disclosure, MLS or Public records disclosures.
Unless otherwise inconsistent with this Agreement or not possible, INSPECTOR agrees to perform the inspection in accordance with the current Standards of Practice of the International Association of Certified Home Inspectors ("InterNACHI") posted at http://www.nachi.org/sop.htm. Although INSPECTOR agrees to follow InterNACHI's Standards of Practice, CLIENT understands that these standards contain limitations, exceptions, and exclusions. CLIENT understands that InterNACHI is not a party to this Agreement and has no control over INSPECTOR or representations made by INSPECTOR and does not supervise INSPECTOR. Unless otherwise indicated below, CLIENT understands that INSPECTOR will NOT be testing for the presence of radon – a colorless, odorless, radioactive gas that may be harmful to humans. Unless otherwise indicated below, CLIENT understands that INSPECTOR will NOT be testing for mold. Unless otherwise indicated in a separate writing, CLIENT understands that INSPECTOR will not test for compliance with applicable building codes or for the presence of potential dangers arising from asbestos, lead paint, formaldehyde, molds, soil contamination, and other environmental hazards or violations.
The inspection and report are for the use of CLIENT only, who gives INSPECTOR permission to discuss observations with real estate agents, owners, repair persons, and other interested parties. INSPECTOR shall be the sole owner of the report and all rights to it. INSPECTOR accepts no responsibility for use or misinterpretation by third parties, and third parties who rely on it in any way do so at their own risk and release INSPECTOR (including employees and business entities) from any liability whatsoever. INSPECTOR'S inspection of the property and the report are in no way a guaranty or warranty, express or implied, regarding the future use, habitability or suitability of the home/building or its components. All warranties, express or implied, including warranties of merchantability and fitness for a particular purpose, are expressly excluded to the fullest extent allowed by law. If any structure or portion of any structure that is to be inspected is wood frame construction or a log home, log structure or includes similar log construction, CLIENT understands that such structures have unique characteristics that make it impossible for an inspector to inspect and evaluate them. Therefore, the scope of the inspection to be performed pursuant to this Agreement does not include decay of the interior walls or of logs in log walls, log foundations or roofs, or similar defects.
INSPECTOR assumes no liability for the cost of repair or replacement of unreported defects or deficiencies either current or arising in the future. CLIENT acknowledges that the liability of INSPECTOR, its agents and/or employees, for claims or damages, costs of defense or suit, attorney's fees and expenses arising out of or related to the INSPECTOR'S negligence or breach of any obligation under this Agreement, including errors and omissions in the inspection or the report, shall be limited to liquidated damages in an amount equal to the fee paid to the INSPECTOR, and this liability shall be exclusive. CLIENT waives any claim for consequential, exemplary, special or incidental damages or for the loss of the use of the home/building. The parties acknowledge that the liquidated damages are not intended as a penalty but are intended (i) to reflect the fact that actual damages may be difficult and impractical to ascertain; (ii) to allocate risk among the INSPECTOR and CLIENT; and (iii) to enable the INSPECTOR to perform the inspection at the stated fee.
INSPECTOR does not perform engineering, architectural, plumbing, or any other job function requiring an occupational license in the jurisdiction where the inspection is taking place, unless the inspector holds a valid occupational license, in which case he/she may inform the CLIENT that he/she is so licensed, and is therefore qualified to go beyond this basic home inspection, and for additional fee, perform additional inspections beyond those within the scope of the basic home inspection. Any agreement for such additional inspections shall be in a separate writing.
In the event of an issue with the inspection or inspection report or a claim against INSPECTOR, CLIENT agrees to supply INSPECTOR with the following: (1) Written notification of adverse conditions within 3 days of discovery. (2) Access to the premises. (3) Unconditional right to correct, re-inspect, revise the inspection report and/or dissolve any disputes (4) right to cure any dispute before commencement of any litigation against the inspector or Inspection company. Failure to comply with the above conditions will release INSPECTOR and its agents from any and all obligations or Liability of any kind.
The parties agree that any litigation arising out of this Agreement shall be filed only in the Court having jurisdiction in the County in which the INSPECTOR has its principal place of business. In the event that CLIENT fails to prove any claims against INSPECTOR in a court of law, CLIENT agrees to pay all legal costs, expenses and fees of INSPECTOR in defending said claims. CLIENT further understands that any legal action against InterNACHI itself allegedly arising out of this Agreement or INSPECTOR's relationship with InterNACHI must be brought only in the District Court of Boulder County, Colorado. No such action may be filed unless the plaintiff has first provided InterNACHI with 30 days' written notice of the nature of the claim. In any action against INSPECTOR and/or InterNACHI, CLIENT waives trial by jury.
If any court declares any provision of this Agreement invalid, the remaining provisions will remain in effect. This Agreement represents the entire agreement between the parties. All prior communications are merged into this Agreement, and there are no terms or conditions other than those set forth herein. No statement or promise of INSPECTOR or its agents shall be binding unless reduced to writing and signed by INSPECTOR. No change shall be enforceable against any party unless it is in writing and signed by the parties. This Agreement shall be binding upon and enforceable by the parties and their heirs, executors, administrators, successors and assignees. CLIENT shall have no cause of action against INSPECTOR after 30 days from the date of the inspection or after closing, whichever occurs first. The INSPECTOR recommends a final walk-thru and or re-inspection of the property/ structure prior to closing to ensure that defective items have been corrected, functional and operational. Any defects and findings noted in the report may not be inclusive of all defects that are present, however will be a representative of the majority of defects that was able to be located. Occupied homes, clothing and other stored items in the closets and cabinets can obstruct the view of what would otherwise be obvious defects. Moving boxes and personal storage in rooms and garages often obstructs the view of defects that are later discovered after the seller moves out of the structure. In addition, walls, baseboards, trim and flooring can be damaged during the moving process. On the exterior, light fixtures, driveways, sidewalks, yawns, and irrigation heads can be damaged during a move by oversized moving trucks or workers not respecting the property. In the event that high moisture readings are detected in cabinets or behind walls, correction and/or further investigation is strongly recommended as deterioration and/or mold growth could occur if left uncorrected. Flat Roofs with evidence of present or previous ponding are subject to leaks during a rain storm. Client hereby understands and agrees that a Home Inspection is an observation of systems and structures during a precise and often short period of time referred to as a "Snap Shot" in time. New defects can occur or existing defects can escalate immediately after the departure of a Home inspector, therefore the Inspector, Inspection Company, Realtor or other parties to the agreement are not responsible for events that may occur after the home inspection and/or after closing. Client fully understands and agrees that any item ranked as being either "MARGINAL" or "REPAIR or REPLACEMENT" is recommended by the INSPECTOR as an item for immediate repair or replacement within the time period of the contract and prior to closing.
9.RE-INSPECTION: If CLIENT requests a re-inspection, the re-inspection is also subject to all the terms and conditions set forth in this agreement. A re-inspection shall be only of those items that have been declared as being fixed, repaired or replaced based on the initial inspection report. A request for a re-inspection of a corrected item or items, prior to closing is available upon written request at the stated fee posted on the company website, unless otherwise waived and is subject to the availability of the inspector.
This Agreement is not transferable or assignable.
Should any provision of this Agreement require judicial interpretation, the Court shall not apply a presumption that the term shall be more strictly construed against one party or the other by reason of the rule of construction that a document is to be construed more strictly against the party who prepared it.
HOLD HARMLESS AGREEMENT: CLIENT agrees to hold any and all real estate agents involved in the purchase of the property to be inspected harmless and keep them exonerated from all loss, damage, liability or expense occasioned or claims by reason of acts or neglects of the INSPECTOR or his employees or visitors or of independent contractors engaged or paid by INSPECTOR for the purpose of inspecting the subject home.
CLIENT HAS ORDERED THIS INSPECTION ON-LINE or BY PHONE, or BY A THIRD PARTY & MAY ELECT TO ATTEND THE INSPECTION IN FULL OR FOR A LIMITED TIME OR MAY ELECT TO NOT BE PRESENT DURING THE INSPECTION.
CLIENT HAS CAREFULLY READ THE FOREGOING, AGREES TO IT, AND ACKNOWLEDGES RECEIPT OF A COPY OF THIS AGREEMENT or HAS THE ABILITY TO PRINT A COPY OF THIS AGREEMENT OR WAS PROVIDED A COPY OF THIS AGREEMENT AT THE TIME OF THE INSPECTION.
THE ELECTRONIC ACCEPTANCE OF THIS AGREEMENT, or SIGNATURE BELOW CONSTITUTES ACCEPTANCE IN FULL FOR THE ABOVE FEES, TERMS AND SCOPE OF THIS INSPECTION.