---
We offer a top notch "interior only" Condo inspection at a reasonable price of only $295 for up to 1500 sq.ft or just $325 for any size unit over 1500 sq. ft.   This includes a limited amount of exterior features such as the air condenser unit and electrical meter and panel when accessible.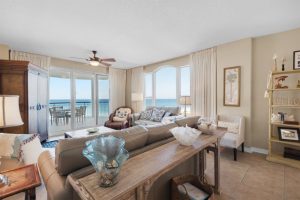 Inspections are conducted by Inspector Andrew Gribbons, an InterNACHI professional Inspector of 8 years and with over 1800 interior inspections to date. He is truly your Interior specialist which is what you are looking for in a Condo Inspector.
No need to call for a quote as all units are the same fee! Access to the property is required by the listing agent or owner, or combination lock box.
A pre-inspection agreement will be sent to the client for approval which details what is included in an inspection. This information is also available for viewing from this website.
Most inspections take roughly 1 to 1 1/2 hours to complete and the inspection report is uploaded for viewing the same day in the late afternoon or evening.
Payment for services can be made via our website or at time of the inspection.
Available add-on inspections include AIR QUALITY sampling upon request for an additional fee.
WDO inspections are not normally needed as they are commonly covered by the condo association. Special exceptions may be made for VA loans that may require a WDO inspection document  
In some cases, Add-On Wind Mitigation or Four Point Inspections may be needed however normally covered by your association. Further research recommended.
Schedule your Condo inspection needs from this web-site.
What We Inspect in a Condo Inspection? (Interior Only)  
INTERIOR: If you are purchasing a Condo, then in most cases you will only be concerned with what's going on inside the unit. With condo interior only inspections, we observe walls, ceiling, and floors; steps, stairways, balconies, and railings; Counters and a representative number of installed cabinets; and a representative number of doors and windows. We then operate a representative number of windows and interior doors; and report signs of abnormal or harmful water penetration into the building or signs of abnormal or harmful condensation on building components. We are not required to observe: Paint, wallpaper, and other finish treatments on the interior walls, ceilings, and floors; Carpeting; or Draperies, blinds, or other window treatments, however will make comments as to cosmetic issue that may affect the overall value of the condo purchase.
KITCHEN: Our Kitchen Inspection typically includes examination of the following:-
Cabinets -Sink components including faucet, drain, disposal and under sink plumbing-Counters-Room light fixtures, switches and outlets -Floor, wall and ceiling surfaces-Windows and doors-Major appliances such as range and hood or downdraft, dishwasher, microwave, built-in conventional ovens and cook tops,- Refrigerators- Garbage disposal 
BATHS: One of the most important rooms of the home.
In accordance with the Standards of Practice, we will not comment on simple cosmetic deficiencies, evaluate window coverings, steam showers or air-entrainment systems such as those in whirlpool tubs and Jacuzzis. Saunas are not operated but will be examined for visual defects. The inspector does not perform leak-testing of shower pans or shower enclosures but will comment on obvious leakage when fixtures are operated during the inspection.
The Inspection of bathrooms typically includes examination of the following: 
ROOM-Window, skylight and door (condition and operation)-Wall, ceiling and floor condition-Moisture meter survey for moisture trapped beneath vinyl or tile floor coverings around toilets, tubs and showers.
CABINET-Exterior and interior-Door and drawer function
SINK-Basin and overflow (overflow not tested)-Faucet valves and stopper (condition and operation)-Water supply shut-offs (not operated)-Waste pipe (condition and trap configuration)-Adequate water flow and drainage
TUB and SHOWER-Tub condition -Moisture meter check for moisture behind any wall or floor tile -Faucet valve and shower head (condition and operation)-Shower diverter (diverts water from tub faucet to the shower head) Shower enclosure (condition and operation)-Adequate water flow and drainage
TOILETS -Condition and operation-Secure connection to floor-Tank connection to toilet – Leakage at flapper valve-Water supply valve condition (not operated)ELECTRICAL-Switch operation and placement -Outlet placement, proper wiring and Ground Fault Protection
ROOM VENTILATION (mechanical or window)-Presence and operation -Proper vent termination
AIR CONDITIONING/ HEAT SUPPLY-Presence and function 
UTILITY ROOM: Washer, Dryer hookups and electrical services, vents, cabinets, utility sink, walls, ceiling, floor and doors. 
FIREPLACE: Identify type, enclosure, and stableness of chimney stack. Inspection of the chimney typically includes examination of the following:- Visible foundation- Exterior coverings- Spark arrestor- Cap-Visible flue tiles- Connection to home- Flashing at roof- Any necessary bracing- Adequate height above roof 
ELECTRICAL: We observe the service entrance conductors; grounding, main and distribution panels; Amperage and voltage ratings of the service; Branch circuit conductors; The operation of a representative number of installed ceiling fans, lighting fixtures, switches and receptacles located inside the house, garage, and on the dwelling's exterior walls; The polarity and grounding of all receptacles within six feet of interior plumbing fixtures, and all receptacles in the garage or carport, and on the exterior of inspected structures; The operation of ground fault circuit interrupters; and Smoke detectors. We describe the service amperage and voltage; service entry conductor materials; service type as being overhead or underground; and location of main and distribution panels. We report any observed aluminum branch circuit wiring. We report on the presence or absence of smoke detectors, and operate their test function, if accessible, except when detectors are suspected of being a  part of a central system. The home inspector is not required to: Insert any tool, probe, or testing device inside the panels; Test or operate any over current device except ground fault circuit interrupters; Dismantle any electrical device or control other than to remove the covers of the main and/or auxiliary distribution panels; or Observe: Low voltage systems; Security system devices, heat detectors, or carbon monoxide detectors; Telephone, security, cable TV, intercoms, or other ancillary wiring that is not a part of the primary electrical distribution system; or Built-in vacuum equipment. 
HVAC:  We inspect the interior air handler for operation and functionality, the air filter for cleanliness,  and coils for mold issues. Although this is an interior inspection, we will inspect the exterior Condensing unit for functionality, noise, damage and insulation tubing when accessible.  We also read the serial numbers and determine the age of the unit when available.
Finally we check the differences in air temperature measured at supply and return registers to ensure that it falls within the acceptable range of between 14 and 22 degrees F.  
What we don't do?  According to the InterNACHI standards, practice and safety procedures, the home inspector is not required to operate heating systems when weather conditions or other circumstances may cause equipment damage; Operate automatic safety controls; Ignite or extinguish solid fuel fires; or Observe: The interior of flues; Fireplace insert flue connections; Humidifiers; Electronic air filters; or The uniformity or adequacy of heat supply to the various rooms.  
PLUMBING:  We observe: Interior water supply and distribution system, including: piping materials, supports, and insulation; fixtures and faucets; functional flow; leaks; and cross connections; Interior drain, waste, and vent system, including: traps; drain, waste, and vent piping; piping supports and pipe insulation; leaks; and functional drainage; Hot water systems including: water heating equipment; normal operating controls; automatic safety controls.  supply piping, venting, and supports; leaks; and Sump pumps.
We describe: Water supply and distribution piping materials; Drain, waste, and vent piping materials; Water heating equipment; and Location of main water supply shutoff device. We operate all plumbing fixtures, including their faucets and all exterior faucets attached to the house or condo, except where the flow end of the faucet is connected to an appliance.
The home inspector is not required to: State the effectiveness of anti-siphon devices; Determine whether water supply and waste disposal systems are public or private; Operate automatic safety controls; Operate any valve except water closet flush valves, fixture faucets, and hose faucets; Observe: Water conditioning systems; Fire and lawn sprinkler systems; On-site water supply quantity and quality; On-site waste disposal systems; Foundation irrigation systems; Spas, except as to functional flow and functional drainage; Swimming pools; Solar water heating equipment; or Observe the system for proper sizing, design, or use of proper materials.
 GARAGE: If your condo includes a garage, we Inspect the General Structure- Floor, Wall and Ceiling surfaces- Operation of all accessible doors and door hardware- Overhead door condition and operation including manual and automatic safety component operation and switch placement.- Proper electrical condition including Ground Fault Circuit Interrupter (GFCI) protection.- Interior and exterior lighting- Proper separation from living space.- Proper floor drainage. Fire rated door into the primary home.
 STAIRWAY: If you are purchasing a two or three story condo this may be important! Our Inspection of stairways typically includes visual examination of the following:- Treads and risers- Landings- Angle of stairway- Handrails- Guardrails- Lighting – Headroom- Windows – Walls and ceilings. If you have special needs or concerns, just bring it to our attention and we will be happy to investigate it for you and report on our findings.