---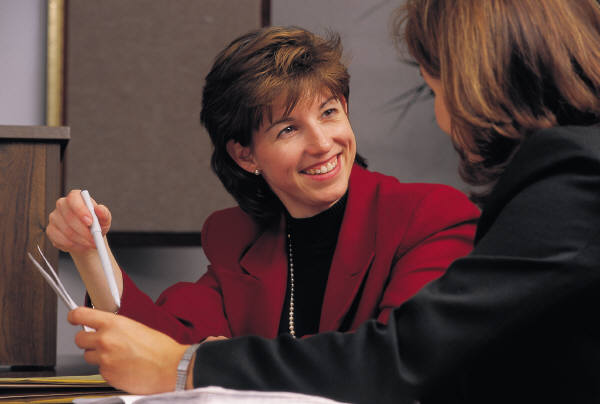 Florida law requires that each party that schedules a Home Inspection be entitled to know what is included and what is excluded from a typical home inspection.This information is called a SCOPE.  This information is available for viewing within this website.  Once you schedule your inspection, within 24 to 48 hours, you will received an e-mail from our partner company, HOME GAUGE requesting that you review your personalized SCOPE and the Agreement which is associated with your order which will look like the sample below.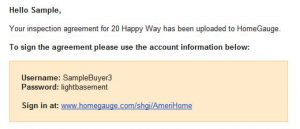 Next.. you will need to click on the blue link within the beige box and enter the Username and Password provided.  Write these down so that you won't need to backup. Next…enter your information in the "Get Your Report" box provided.

Next…  Preview the SCOPE /Agreement by clicking on the Orange box or if you have already previewed our agreement,click on the green box to sign the Agreement.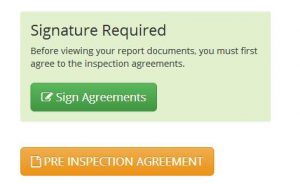 next,click on "Agree"and type your name in the space provided.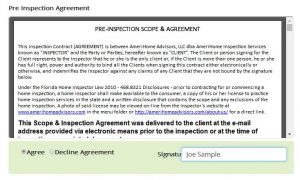 Next,the screen will show that you have accepted the Scope & Agreement.  A copy of the Scope Agreement will be included with your Inspection report.